Painting with Sincere Passion
Philosophy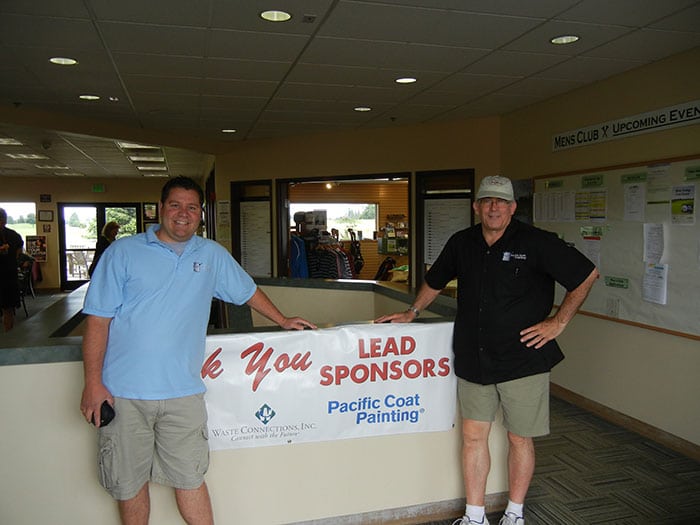 Our Interior and Exterior Painting Services
Our success in the Portland painting industry arises from our honest passion for superior workmanship. At Pacific Coat Painting, we aim to deliver a top-notch experience from the moment you commit to our painting services up until final project completion. We understand that our workspace is your home or business and we respect both your time and space. When you choose us as part of your design team, we strive to execute every painting job in a smooth, timely, and professional manner. 
Painting Services Provided: 
We have grown from a humble three-person crew to a team of more than twenty highly driven workers. As we have expanded, our commitment to high-touch, first-class service has never wavered. We strive to meet your painting vision and we work with you every step of the way. We believe in open communication throughout every project. Our experienced job site managers are always easy to reach and available for any concerns you may have during a project. Our philosophy at Pacific Coat is simple and straightforward: Execute high-quality, professional work in every action we do. 
Our Commercial and Residential Clients
Pacific Coat Painting has become a notable leader in the painting industry for both commercial and residential clients. Our uncompromising dedication to quality is reflected in every service we execute, no matter how big or small the project. From our streamlined estimates to our disciplined punctuality, we give you a hassle-free experience from beginning to end. 
Schedule Your Estimate Today
We look forward to delivering exterior and interior painting that is above and beyond your expectations. Call us at 503-444-7960 or Contact us online for a quote today.
Paint now, pay later!

No Interest
If paid in full in 12 months!
what people are saying about pacific coat
Roki B

★★★★★

a week ago

Pacific Coat Painting made my house both protected and beautiful. Austin and his crew painted our entire house perfectly. He was responsive, understanding and attentive. They worked around weather and other issues to make everything perfect. The only thing I had to do was choose the colors. I didn't even have to be home for the majority of the work. When there was one minor issue (no fault of Pacific Coat Painting) they spent the time to ensure the job came out perfectly and at no additional

… More

cost.
Unparalleled professionalism, communication, and coordination at a remarkable price. I recommend choosing Pacific Coat Painting for any and all of your painting needs or desires.

Daniela Egan

★★★★★

2 weeks ago

I would highly recommend Pacific Coat Painting! We wanted to do some interior painting across our entire home, including ceilings, walls, and trim. I reached out to four different companies for quotes, and was impressed by Pacific Coat's customer service, reputation, and competitive pricing. We first met with Josh for the quote. He spent about an hour in our home, walking from room to room to understand what we wanted done, providing his opinion, and answering all of my questions. I felt like

… More

he was really taking the time to look at each room and evaluate its needs. He promptly sent a detailed quote later that day. I appreciated the level of detail in the quote about what was included/not included in each room, what potential add-ons there could be, etc. (and other quotes I received from other companies did not have this level of detail). I then sent him a list of additional questions (a long list!) and he was thorough and prompt in making sure I had all my questions answered. The customer service and level of detail was wonderful, and at no point did I feel pressured to move forward. I was also interested in working with a color consultant, and he shared a recommendation with me.
Once we sent in our deposit and had our job scheduled, he introduced me to our paint lead, Kyle. Kyle and the rest of the painting team were amazing! Kyle set-up a time to come by and do another walk through of our home before painting began, and again took the time to answer all of my questions. I decided last minute to change some paint colors, and he was flexible with that change. The job started on time, and he and his team arrived promptly every day and he provided a great summary of progress/next steps at the end of every day. My husband and I work from home and that took coordination on Kyle's part to make sure that we were all able to be in the house together (and had access to a bathroom)! Kyle and his team were great – skilled, professional, friendly, and just kind and lovely people to have in your home for this type of detailed job. They made sure spaces were cleaned and organized before leaving for the day, and were flexible when things came up (like needing some extra time in our bathroom to do a deeper cleaning of the walls before paint went on). We were thrilled with the paint job itself and couldn't believe what a difference it made to our home. Our final invoice was exactly what we discussed/expected. I would absolutely use Pacific Coat Painting again and appreciate Josh, Kyle, and their team so much!