PAINTING WITH PRIDE
Philosophy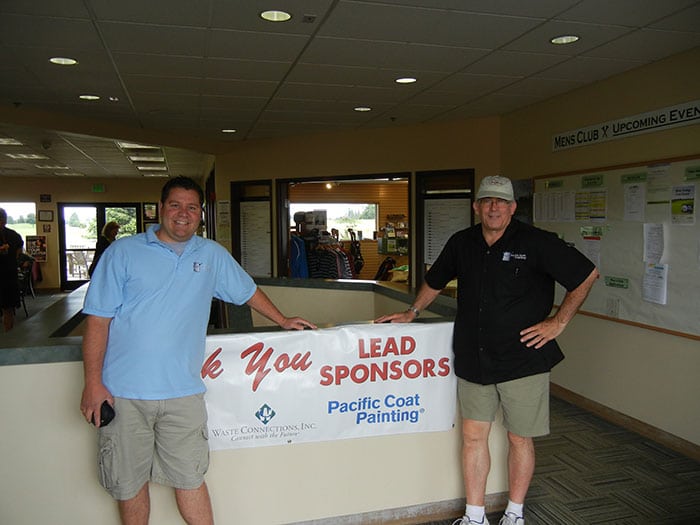 When we began Pacific Coat Painting, we knew if we wanted our business to succeed in the Portland painting industry, we needed to dedicate ourselves to providing exceptional service. This meant not only delivering a top-notch paint job that met our customers' expectations, but also being prompt, working neatly, and most of all, being courteous to homeowners and the environment from start to finish. At Pacific Coat Painting we understand that we're not just entering a job site, but rather your home or business. We are guests in your space and we understand your life doesn't stop just because we are there. We respect this by being clean, on time, and as unobtrusive as possible.
As we've grown from just three employees to more than twenty, our dedication and passion have remained constant. Our impeccable residential and commercial reputation is on every job we do and in every community we serve. Pacific Coat has become a recognized leader in quality interior and exterior work for both commercial and residential clients. We pride ourselves on our reputation for a timely completion of services with a professional and artisan touch. We strive to exceed your expectations and look forward to adding you to our steady list of satisfied customers in the Portland area.
MISSION – VISION – VALUES
Mission:
To bring professionalism to the painting industry, while beautifying and adding value to our clients' properties.
Vision:
Become the company of "choice" for residential and commercial painting needs in the Pacific Northwest.
Values:
Talent Management: We staff our company with highly driven and talented employees and leverage their talents to achieve organizational goals.
OUR WINNING FORMULA
Personalization: Each estimate is tailored specifically to the customer's needs and the work is executed accordingly.
Communication: One of the biggest complaints about contractors is that the homeowners never knew whether the workers were coming or going, or when they'd be back. Our customers are informed every step of the way, keeping minds at ease.
Talent Management: We staff our company with highly driven and talented employees. Job Site Managers have years of experience and a commitment to quality, quality control, customer service and superior craftsmanship.
Professionalism: The painting industry largely lacks professionalism. We see this as an opportunity to gain a competitive edge. From the thorough and detailed estimate, to punctuality, to delivering what is promised when it is promised. Professionalism is among our top priorities at all times.
Paint now, pay later!

No Interest
If paid in full in 12 months!
what people are saying about pacific coat
Nancy Granada

★★★★★

in the last week

The team was an absolute pleasure to work with from start to finish! Adam made the estimate process simple and the written estimate clear and concise. We worked Josh as the overall project manager leading up to the painting being done. He was always very responsive and answered all of our questions thoroughly and in a timely manner. We had their carpenter Matt address some issues with siding and he also built a door for our gate. He completed the work quickly and the quality was great. Luis and his

… More

team did all of the painting and they were simply outstanding! They showed up by 8:00AM every day and they made sure to clean up at the end of each day. Their attention to detail was superb — they were meticulous in making sure their work was 5-star quality. We would not hesitate to recommend them!!

David Livermore

★★★★★

a week ago

I highly recommend Pacific Coat Painting. Unfortunately, I had to fire my previous painting contractor this spring because of poor work quality and poor communication. I was left in the lurch and my painting job was small (just the south side of our house) and painting season was in full swing. I knew about Pacific Coat because of the excellent job they did on our neighbor's house a few years ago. I met with Adam who gave me a competitive estimate and committed to trying to fit in our small

… More

job in about a month. We caught a lucky break; they actually got to our project within a few weeks, sooner than anticipated. Anthony and his crew did an excellent job on the painting, including matching the existing paint color and finishing paint and trim in less than a week. Anthony also provided excellent communication on the project status. And what is the highest compliment you can provide a business? Be a return customer. We're having Pacific Coat paint the rest of our house early next year. I recommend Pacific Coat Painting because of their responsiveness, excellent communication, great quality work, and competitive pricing.