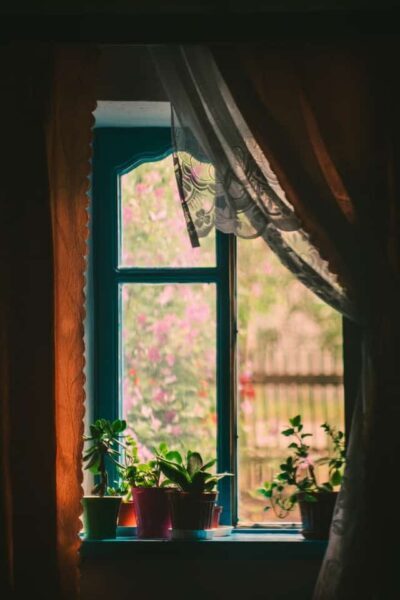 Blog Posts
Painting Services
Achieving a Professional Look With Interior Window Painting
- July 11, 2022
Windows add so much to the overall look and feel of a house. Living in beautiful Portland, OR, your home's windows likely frame some lovely views, so it's important to keep them looking crisp with a quality paint job. The following information will help you achieve a professional look and learn how to paint interior windows.
What Type of Paint For Interior Window Frames?
The first step is to determine the paint, including type, color, and amount. When painting interior window trim, you should select paint that has a satin, glossy, or semi-gloss finish for ease of cleaning. Your window trim is likely wood or MDF, so high-quality acrylic or latex paint are both great choices. If the window frame is currently unfinished, be sure to use primer prior to painting for the best paint adhesion. Consult with a professional Portland painter if you need assistance.
How Much Paint is Needed For Painting Interior Windows?
There are many paint calculators available online that can help you determine how much paint you will need. If you measure your indoor trim, you can also estimate. One gallon of paint will cover approximately 350 square feet.
What Type of Brushes Are Best For Painting Interior Windows?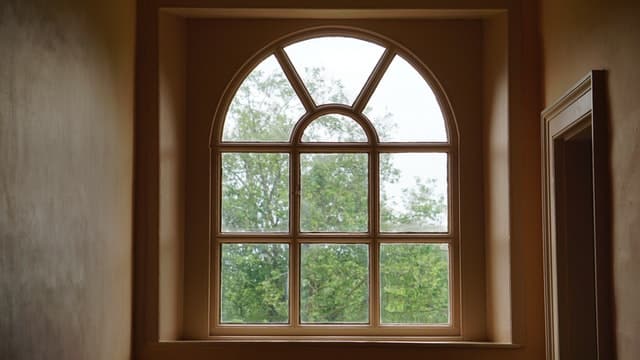 A stiff angled brush is the most important tool for painting windows because the stiff bristles will stop the brush from splaying while you are painting, enabling more precision. A width of 1.5 to 2 inches is best. A professional Portland house painting company has the top quality products to accomplish a crisp, even finish.
What Preparation Is Needed Prior to Painting?
Taking the following steps before you start painting will help to ensure your Portland windows receive a professional quality paint job:
Remove grime and stains from the window trim with an abrasive sponge using a mix of warm water and mild detergent.

Tape the top, bottom, and sides of the window trim to help with precision painting.

Lay down a drop cloth if you are concerned about your flooring.
What Painting Techniques Should Be Used?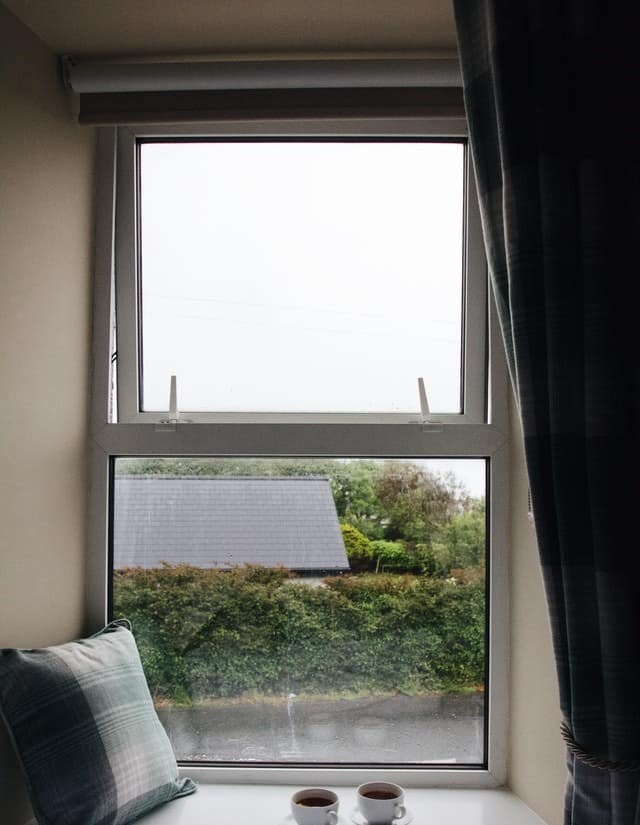 To get the highest quality look for your windows, you should consider enlisting Portland painting services. We've mastered the following techniques:
Use a container other than the paint can

Dip only the first two inches of the paintbrush into the paint

Use long, smooth strokes to apply paint to the top, bottom, and sides of the window frame (the wood pieces that outline the window)

Open the window to paint the sash

Paint the casing and sills

Let the paint dry before closing the window

Paint the window trim (the perpendicular "lip" surrounding the window frame) last, going from top to bottom

Clean up by rinsing brushes and pouring unused paint back into the can
Understanding how to paint interior windows is relatively simple, but achieving a truly professional finish takes practice. To save time while ensuring your windows have the highest-quality, clean look that perfectly frames your views, contact Pacific Coat Painting, the premier professional Portland house painting company.