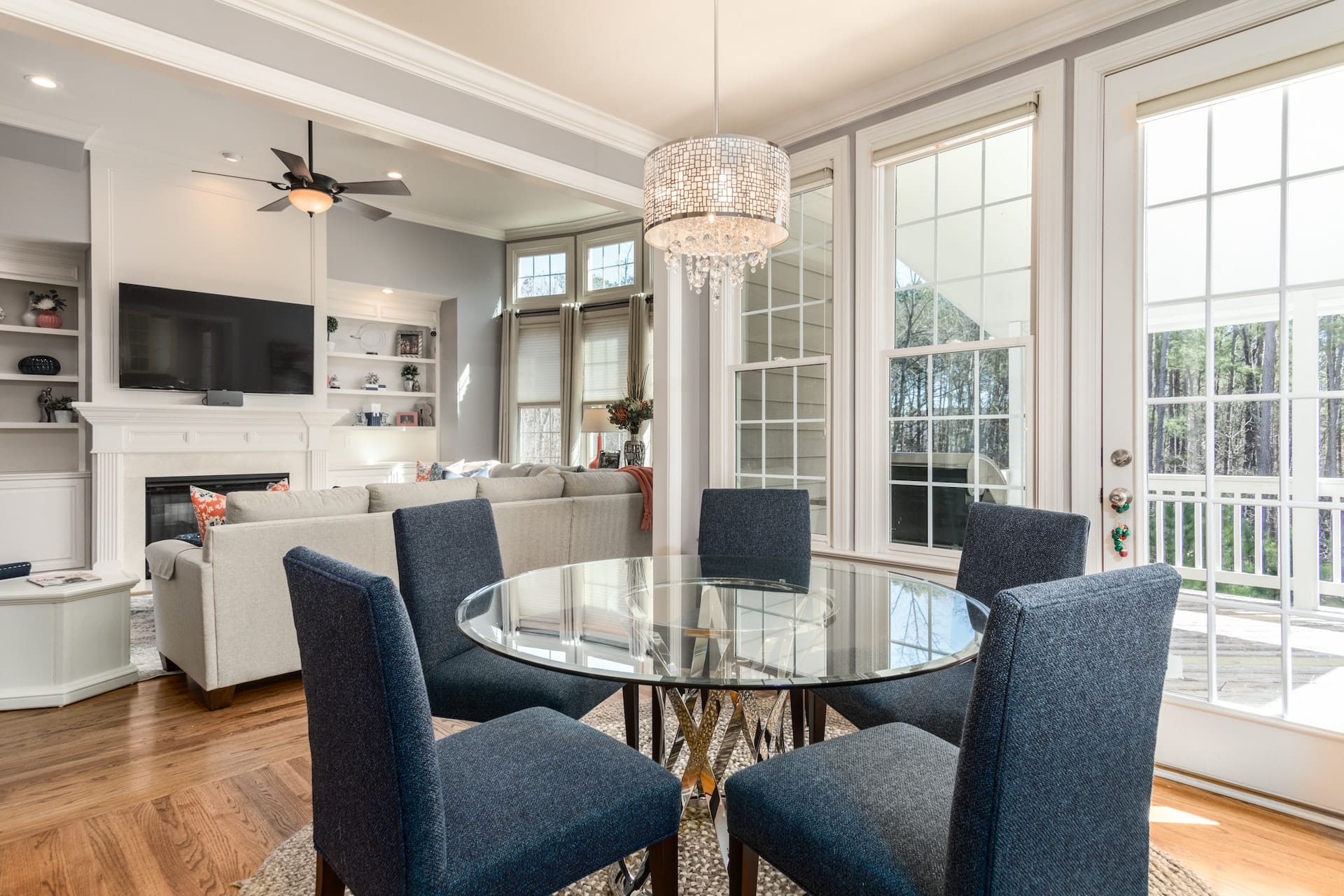 Blog Posts
Painting Services
Embracing Ceiling Paint Colors
- January 25, 2023
People often spend a lot of time considering the perfect paint colors for their walls. They try to find colors that won't go out of style and look for opportunities for accent walls. The ceiling gets less attention, but finding the right ceiling paint colors can take a space to the next level.
Picking the Right Ceiling Paint Colors
Although the area is overlooked, ceilings are great spots for designers to add more color and character to a room. It's basically the fifth wall and painting a ceiling a color that works with other features of the space can transform a home in Portland, OR.
There are a few different options when it comes to choosing a ceiling color. Painters could go with a lighter shade of paint than what is on the walls. This gives the room a more open feeling and makes it feel larger. Adding a lighter color in the same tone as the walls makes everything feel connected while adding visual interest.
A Portland painter can also help find the right darker shade to go on the ceiling. Darker paint can make a space feel cozier and may be a good idea for an expansive space. A deeper tone can also add a level of sophistication to your home.
The classic choice for many ceilings is a sharp white or off-white. It can offer a non-distracting way to finish a room that has softer wall colors or a bold contrast in a room that has deeply-hued walls. White paint comes in a lot of different tones, so use it to make a room visually warmer or cooler as needed.
For a real design statement, choose a ceiling color that is different from the walls completely but doesn't clash. A wooden trim painted in a darker complementary color can unite the wall and ceiling colors, and make the transition less obvious.
Consider the Ceiling Height
Before you look for a Portland house painting service to help you with ceiling paint colors, consider the height of your ceilings. The way you use color can make the ceiling feel lower or higher.
If you have a room that has very high ceilings and you want to make them feel lower and less ornate, use a darker color. The deeper tones make the room feel less tall which can be good if there is too much height that makes the room feel cavernous.
When a room has ceilings that are only about eight or nine feet high, lean towards lighter colors. Less saturated tones draw the eye up and make the room feel airier and less closed in. You can break these rules if you'd like. Just make sure you understand the effect you're creating.
Get Creative With Your Ceiling Paint Colors
If you've always had ceilings that are standard builder's white, it's a great time to try something new. Grab a shade of paint that works well with your style and give the ceiling a makeover. As long as you know how different colors will change the feel of the room, you can move forward confidently. Call Pacific Coat Painting at 503-444-7920 to go over your options.
---
Hero Image Credit
Photo by Douglas Sheppard on Unsplash