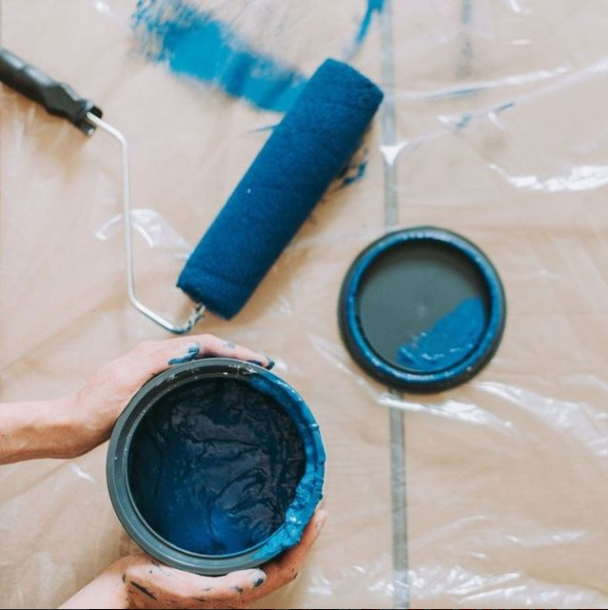 Residential Painting
What is the best way to paint a ceiling?
- January 7, 2022
Whether you are refinishing an old popcorn ceiling, fixing your ceiling after a leak, or just seeking a new look, once you've decided to paint a ceiling you're faced with a task that many Portland homeowners are reluctant to tackle. Here are some suggestions on how to paint a ceiling.
1. Prep the Space
If you're going to paint an entire room in your Portland, OR home, do the ceiling first. This eliminates the risk of splatter on the walls.
Remove furniture and place drop cloths on the floors and anything that can't be moved.

Clean any dust and grime from the ceiling to help paint adhere.

Check the area for cracks, which can be repaired with caulk or spackle.

Remove ceiling fixtures such as lights or ceiling fans, if possible.

Tape the tops of the walls, molding, and vents. A wider painter's tape allows you to work more quickly and

 with precision.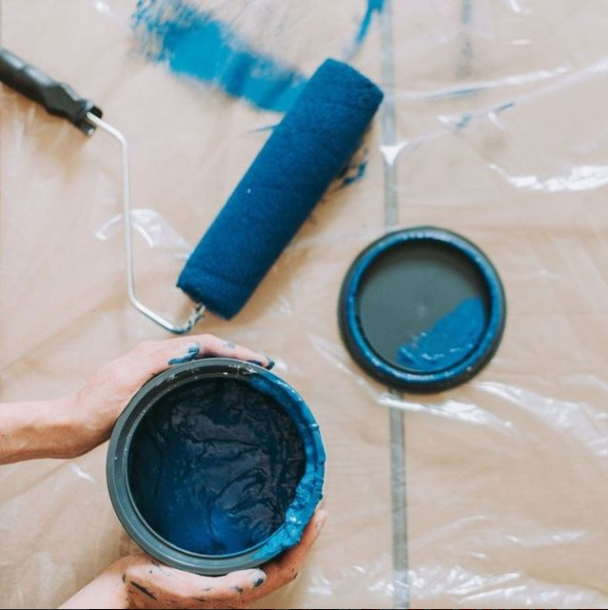 2. Choose the Right Products
The best way to paint a ceiling hinges on the selection of the correct paint. While you don't have to use the most expensive brands, do keep in mind that you generally get what you pay for, and your ceiling is not a great place to skimp.
Start with a coat of interior latex stain-blocking primer.

Choose special ceiling paint for your Portland ceiling project. Look for one that specifies no spatter, a longer drying time, and a flat, not glossy, finish.

Add tint if you want a color other than basic white. Painting a color on the ceiling can give a larger feel to a small room, or a more intimate feel to a room with tall ceilings. Paint stores can help you choose complementary ceiling and wall colors.

Use an extension pole for your paint roller to relieve stress on your arms and back. There are a variety of fancy extendable poles on the market, but a wooden broom handle works perfectly well.

The best choice for the paint roller is a .5 inch nap lambswool cover. These are a bit more expensive but will last a long time with proper care, and make a big difference in the quality of the paint job.
3. Use Proper Technique
There's a right way and wrong way to paint your Portland ceiling. Follow these techniques:
Start by cutting in with a 2 to 3-inch brush, applying paint section by section along the ceiling's edge.

Work in sections of about 6 square feet. Moving quickly between sections keeps the paint on the edge from drying before you roll the next section. By keeping a wet edge, you can avoid lap marks.

For textured ceilings, use spray paint if the house is unoccupied and sufficient ventilation is possible. Be sure to use proper protective equipment such as a mask and safety glasses.

To paint large areas, rolling in different directions along the dry edge and feathering the paint avoids lap marks.

Paint in the opposite direction for the second coat.
Best Portland House Painting
Even when you follow these tips to the letter, painting your ceiling is not a foolproof task. For a professional-caliber paint job, call in an expert from the premier Portland house painting service, Pacific Coat Painting. Our interior, exterior, and commercial painting services are guaranteed to satisfy.