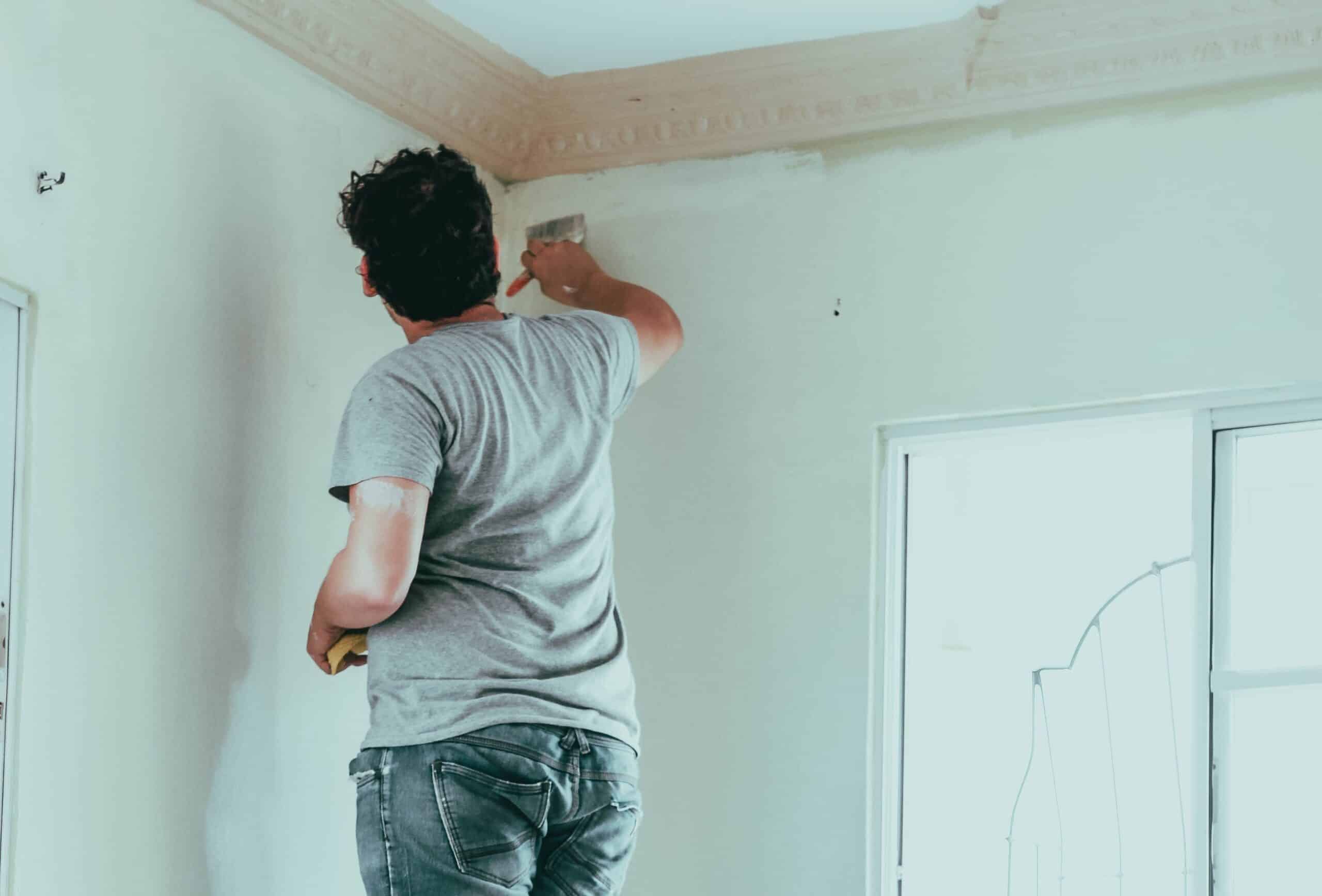 Blog Posts
How Do You Prevent Brush Strokes When Painting Walls
- September 19, 2022
How Do You Prevent Brush Strokes When Painting Walls
Painting is an extremely effective way to make any room in your home look fresh and new. You can update the entire mood of a room just by changing the color. However, a bad paint job will give you the opposite effect. Messy paint and streaks on the wall make your home look as if it isn't cared for. When you want to change wall colors, learn how to prevent brush strokes when painting.
Why You Should Paint With a Brush
There are a lot of tools you can use to paint your house but a quality brush is a great option. It involves a lot less prep work than using a sprayer and easier cleanup than a roller. You can also do finer detail work with a brush and you get great coverage.
How To Prevent Brush Strokes
Paint
So how can you avoid brush strokes when painting your home in Portland, OR? It's all in the materials and technique. Start with high-quality paint. It is easier to apply in smooth strokes and you don't have to worry about the paint looking thin on the wall. You also need to choose the right finish of paint for your room. Flat paints show streaks and lines less since they aren't shiny.
Brushes
Next, you need the right brushes. Your brush should have a straight edge with synthetic bristles. Those bristles are best for standing up to interior latex paint. Test out the stiffness of your bristles as well. If the brush is too soft, it will be hard for you to maintain control and you are more likely to see the lines from each stroke.
Time
You also want to take your time as you paint your walls. Of all the methods related to how to prevent brush strokes when painting, this is one of the most important things to remember. Make deliberate and slow strokes on the wall. Also, make sure you paint in horizontal strokes. This will allow each stroke to blend into the stroke below it as the paint dries.
Details
When you are painting wood, go with the grain of the material. This will make any minor brush strokes less likely to stand out on your final paint job. You should also give yourself a chance to fix any problems by planning on a second coat. This is what you would get from a professional Portland painter, so why not do it as well?
If you find that you have brush strokes that are too noticeable to hide with the second coat of paint, you may need to sand down the high spots and try again.
Painting your home with a brush is a great way to improve the look of your walls and even the value of your house. You just have to commit to learning how to prevent brush strokes. If this seems like more work than you want to do, Pacific Coat Painting makes things easy for you. Call us at 503-444-7960 or go online and see how we can make your home look great.
---
Hero Image Credit
Photo by Roselyn Tirado on Unsplash